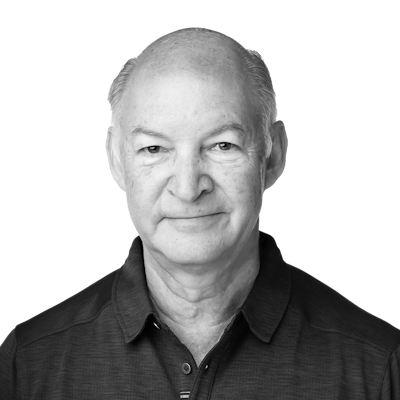 Scott Osman is the founder and CEO of 100 Coaches Agency, an organization designed to amplify the collective impact of the world's most iconic leadership thinkers and executive coaches. He is the co-designer of 100 Coaches Agency proprietary curation process and the company's relationship-first philosophy. In his role as CEO, he establishes the vision for the company, leads partnerships and business development, and serves as a critical pillar of the 100 Coaches community, which he co-founded with Marshall Goldsmith in 2016. He is the co-founder of Methods by 100 Coaches, the online learning platform, and he is a member of the editorial team that selects the authors and titles published in their new book imprint, 100 Coaches Publishing. 
Entrepreneur and intrepreneur, Scott has started, grown, evolved, and marketed a diverse group of companies. He is a thought leader in the area of purpose strategy and has a rare skill set of multi-disciplinary talents spanning a broad spectrum including creative, management, financial, and vision. Scott has a passion for developing talent and for applying best practices for managing and contributing to high-performing teams. He has implemented numerous strategic initiatives and developed and executed business plans. Scott understands the creative process and has created products, companies, brands, campaigns, and more. He has a rare ability to develop and execute holistic strategies that lead to new and successful solutions. With his diverse and multifaceted skill set, Scott is now fully focused on the world of executive coaching and leadership thinking. 
Among his highly diverse accomplishments, Scott was previously the Founder and Global Director of the Purpose Strategy practice area at Landor Associates, during which time he led the corporate rebranding of P&G and various Purpose Branding initiatives for Goldman Sachs, Yahoo, and other global brands. He founded and led Good Omen, a values-led, practice-driven innovation lab, and was the president of Gigunda, the experiential company behind the rebranding of MLS and the highly award-winning Tides Loads of Hope and Charmin Times Square initiatives. He was a partner in the award-winning, boutique band agency, Doublespace, and led the creation of the Doublespace Incubator in New York and Amsterdam.
He is defined by three key qualities:
Committed to Purpose "Scott is one of a new wave of business leaders that are truly thriving on our changing times. He sees further. He connects more meaningfully and always delivers new, disruptive and delightful ideas with a strong sense of purpose.." Paul Owen, Senior Design Director, J&J, former partner

Holistic Thinker "Scott zeroes in on the core value proposition of a situation more rapidly than anyone I know. Although I worked with him as a Marketing Consultant, he clearly has a holistic view of business value. Scott is great at thinking outside the box, testing the envelope and detecting the innovation opportunities." Sanjiv Nathwani, CEO Cambridge Technology Inc, former client

Collaborator "Scott is a fantastic leader and builds a strong sense of unity and co-operation with all of the teams that he manages. His idea-generation capabilities are second to none and his network of contacts makes his bringing an idea from concept to creation a success" Jahmal Lake, executive director of Our Kids Read, former employee. 
Together with Marshall Goldsmith, a 4-time New York Times Bestselling Author, and Jacquelyn Lane, President of 100 Coaches, Scott is a co-author of Becoming Coachable: 4 Proven Methods to Maximize Your Leadership Growth and Potential. It is a guidebook to get the most from executive coaching and chronicles their findings from observing hundreds of coaching engagements and why some flourish while others fizzle. He is the editor of Insights On Coaching (2019) and Leadership In A Time of Crisis (2020).
Scott received his MBA from the Stern School of Business and his AB from Dartmouth College. He is an avid photographer, his first career having been a fashion and portrait photographer in New York and Paris, a moment in time that lasts forever. He is an executive director of the film Blue Valentine.