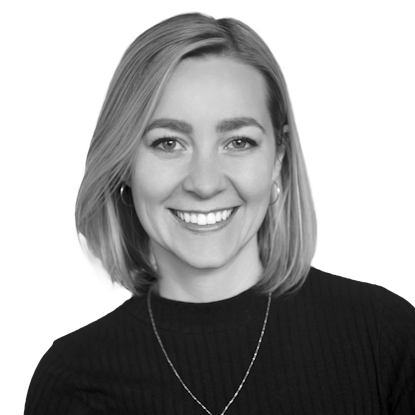 Jacquelyn Lane is the President at 100 Coaches. A natural connector, she enjoys learning from the wide-ranging experience of the 100 Coaches members. She has worked in executive coaching writing executive 360 assessments, where she discovered the enduring impact of coaching and transformative leadership and made a career transition to full-time leadership development. She ensures that operations run smoothly and leads projects for organizational improvement and expansion.
Through her work with vulnerable populations in Greece, Uganda, and South Africa, Jacquelyn has observed the impact of business on global development and human flourishing. She is a passionate advocate for conscious capitalism and entrepreneurship as a means to create sustainable solutions globally.
Jacquelyn and her husband live in Austin, Texas, with their Shiba Inu, Margo. In her free time, Jacquelyn enjoys rowing and reading about business and leadership. Jacquelyn received her Master's in Engineering for Sustainable Development from the University of Cambridge.