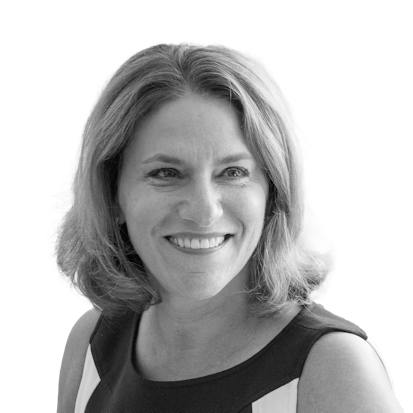 Tammy Jersey's mission is to help leaders rise to new heights by seeing beyond their own perspectives and beliefs. She guides them toward new pathways that inspire and motivate them as well as their colleagues, changing cultures and lives one leader at a time.
For 25+ years, Tammy has been delivering game-changing results. She regularly helps leaders face their challenges head on and discover new ways of operating so they can close the gap between their intent and impact. Leaders count on her to improve their self-awareness, step beyond their comfort zones, and enhance their emotional intelligence. Notably, Tammy prioritizes and is often sought out for her expertise in amplifying women leaders.
As President of TKJ Leadership, Tammy services the Fortune 500, private equity-backed businesses, and non-profit organizations. Client sectors include business services, consumer and media, as well as healthcare and hospitality. Succession planning and assessment, communication, and team leadership are core focus areas. She is a member of Marshall Goldsmith's MG 100 Coaches, Women's Presidents Organization, and her firm is a certified woman-owned business.
A client recently crystallized Tammy's impact by sharing that she has earned a reputation in his company as "being able to take a block of cement and turn that into moldable clay". Her clients often earn promotions or, at minimum, secure longevity in their positions in highly competitive environments.
In her earlier career, Tammy was a Director with Spencer Stuart and worked in both corporate and government settings, including American Express, The Danbury Mint, and The First Boston Corporation. She also spent several years as a senior aide in the United States Senate and the House of Parliament in London, England.
Tammy earned a B.A. in Political Science from Vassar College and an M.B.A. from the Harvard Business School. She currently serves on the executive committee of the Board of Directors for Temple Israel in Westport, CT.