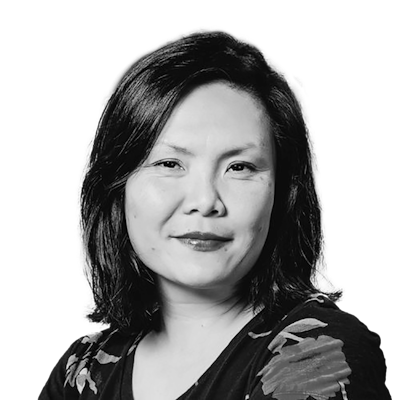 Sanyin Siang helps leaders optimize their unique strengths and build super teams for enduring and next level success.   She works with Boards, Fortune 500 CEOs, generals, Olympians, tech founders and students.  Recognized by Thinkers50 as the World's #1 Leadership Coach & Mentor and on their list of 50 top management thinkers in the world, Sanyin draws brings a unique combination of practitioner sensibility, academic grounding, and patterns for leadership success drawn from work with leaders across a diversity of sectors and industries.  She leverages data analysis to pin point key levers and makes ideas actionable and sticky through storytelling.
Sanyin is Executive Director of Duke University's Coach K Leadership & Ethics Center (COLE) at the Fuqua School of Business and is a professor at Duke's Pratt School of Engineering and a faculty fellow at Duke Divinity School. 
A sought-after speaker, her ideas have been featured in New York Times, HBR, Forbes, INC, and The Wall Street Journal.  A social media influencer with more than 1 million followers, she is a LinkedIn's Top Global Influencer Voices in 2017 and 2018.   
Her award-winning book, The  Launch Book inspires readers to create the mindset and action plans to embrace change and move forward with reinvention, reimagination, and innovation.
She is an advisor for several organizations including GV (formerly Google Ventures), US Congressional Awards, Privateer, Sports Innovation Lab, Sounding Board, and Limitless Minds.  She received her BSE in Biomedical Engineering and MBA from Duke University. She lives in Durham, NC with the loves of her life (her husband Chad and 3 children).