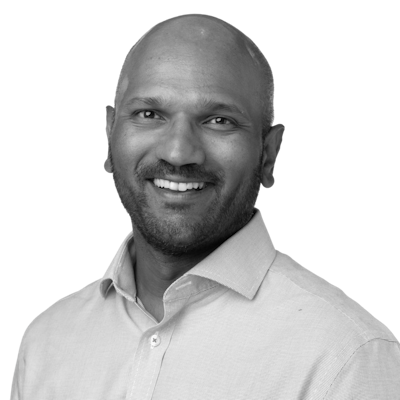 Prakash Raman serves as a high-performance coach to CEOs and C-suite executives at leading Silicon Valley companies. He helps people navigate through the ambiguity of leading in order to help them win, while balancing being at peace with themselves through the ups and downs inherent in the journey toward winning. In doing so, they operate with more clarity and calmness while enrolling higher commitment and focus from their teams. 
Prakash's desire to help people win and be at peace stems from his personal experience. As a former #1 tennis player in Texas for 5 years, and top 10 player in the country, Prakash had a number next to his name from age 10. In his journey to find better performance, he learned the power of mindfulness and internal peace, and its positive impact on achieving better outcomes. He wants to help others experience this seeming paradox of winning bigger, while being at peace with where and who they are right now. 
Prakash has learned from the best, being mentored by Marshall Goldsmith (World's #1 Executive Coach and Bestselling Author), and apprenticing Fred Kofman (CEO Coach and Advisor to LinkedIn/Google) for 5 years at LinkedIn. Prakash leverages this practical experience, and combines it with influences ranging from current research on high performance (e.g. Growth Mindset) to timeless wisdom of ancient texts (e.g. Bhagavad Gita, Stoicism) in order to serve his clients. 
Beyond coaching, Prakash shares his learnings on performance & mindfulness at a range of places, including Fortune 500 companies, LinkedIn Learning, and the Stanford Graduate School of Business, facilitating the Leading with Mindfulness and Compassion course.
Prior to coaching, Prakash worked on Wall Street (Merrill Lynch), a non-profit (focused on corporate diversity), brand management (Kraft), as a leader at a failed startup (Miso) and big tech (LinkedIn). At LinkedIn, he spent 5 years leading Executive Development where he coached and facilitated for LinkedIn's C-suite and senior executives.
Prior to his corporate career, Prakash played professional tennis. Prakash received his MBA from the Kellogg School of Management at Northwestern and his BA in Economics from Rice University where he played Division I tennis.