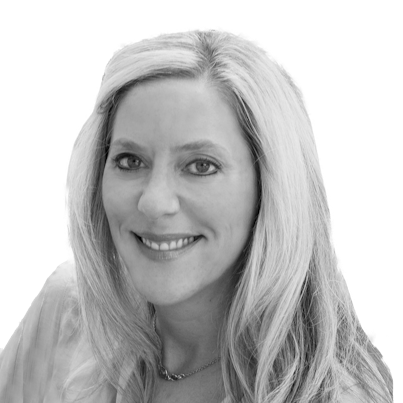 Experience/Background Lacey Leone McLaughlin is an executive coach and talent management professional with demonstrated experience in designing and delivering cutting-edge consulting services to Global/Fortune 100, midsized and entrepreneurial-led start-up companies. She is the President of LLM Consulting Group, Inc. which focuses on executive coaching, talent management, performance management, leadership development and diversity and inclusion and the Co-Founder of Business inSITE Group. She has more than 15 years of experience helping leaders deliver business results by focusing on clearly identified personal and organizational goals. Lacey advises all level of leaders with a particular emphasis on leadership transitions and leadership effectiveness coaching.
Lacey has worked with leaders across all industries including aerospace, automotive, entertainment, finance, retail, technology. She also specializes in creative talent within entertainment, music, media, development and production and has worked across studios and production companies with Showrunners, Directors, Producers and heads of creative departments in animations, live-action and documentaries.
She spent more than 9 years as the Director of Executive Education at USC's Center for Effective Organizations (CEO) in the Marshall School of Business. Her role focused on running two lines of business that translated thought leadership into programs, leadership development, and consulting offerings. While under her leadership, CEO's Executive Education and Learning programs were ranked in the Top 5 of all Leadership Development Programs by Leadership Excellence Magazine. Before joining CEO, Lacey managed the Los Angeles region's largest portfolio of business and clients as a human capital consultant for Personnel Decisions International (PDI Ninth House – Korn Ferry).
She has been quoted in The Wall Street Journal regarding coaching and mentoring and has co-authored articles on Employee Resources Groups (Diversity and Inclusion) and Leadership Development. Lacey has a BA from Whittier College and holds an MBA, with a focus in Leadership and Management.
Exemplary Coaching and Consulting Clients ARES, AARP, Airbus, Amgen, Comcast, Concordia Studios, Conoco Phillips, Dick Clark Productions, Disney ABC Television Group, DreamWorks Animation, Edison International, Freemantle Media, James Hardie Building Products, Kiewit, Medtronic, Microsoft, NBCUniversal, Nestlé, National Football League, Northrop Grumman, PETCO, Provide Commerce, Purina, Qualcomm, Raytheon, SK Korea, Shell Global, Sony Pictures Entertainment, Toyota, The Walt Disney Company, Union Bank, Universal Music Group, Valence Media, Veterinary Pet Insurance (VPI).