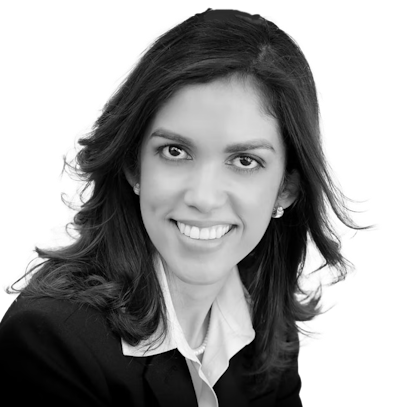 Jenny Fernandez is a Chief Marketing Officer, Executive Coach, and Adjunct Professor at Columbia Business School. Jenny brings over 20 years of experience leading, launching, and growing brands, from multi-million-dollar businesses within Mondelez International (Oreo, Trident Gum), Kraft Foods (Ritz, Triscuit and Wheat Thins breakthrough Innovation), and Accenture to high-growth, mid-sized organizations such as Merlin Entertainments, and Loacker USA.
Jenny's mission is to help successful leaders and organizations drive exponential growth by unlocking resilience, collaboration and innovative thinking through personalized coaching. Her clients include executives that come from Fortune 500 Companies to start-up organizations including Colgate Palmolive, Kraft, Google, Facebook, Tiffany's, Marsh, Mercer, and EltaMD Skin Care.
As Executive Coach, Jenny empowers leaders with the self-awareness, knowledge and mindset shifts needed to accelerate their organizational impact and career trajectory. She also teaches and facilitates courses and workshops that leaders need to create competitive advantage such as Business Resilience & Reinvention; Executive Presence & Leadership Brand; Power, Influence & Collaboration, and Navigating the Digitization of Media and Marketing.
Her own growth journey started when she moved from the Dominican Republic to NYC at the age 12; it was a challenge that required her to reimagine herself. Jenny went from being a top performer, honor student to someone starting over, struggling to learn a new language, and find her footing in a new school and country. Without the skills and support-system to thrive, she felt like her whole identity was in question. This experience taught her important lessons; the invaluable role of relationships to achieve one's goals and the need to think differently, reframe problems, and challenge the status quo to arrive at better questions and solutions. It sparked a life-long passion to help others find their way toward innovation and problem-solving.
As part of her philanthropic efforts , Jenny partners with key organizations. She is Board Advisor at the American Marketing Association (AMA NY) and Board Chair of the Global Connections for Women Foundation (GC4W). She is a contributor to Harvard Business Review (HBR), speaks in engagements, and moderates panels about leadership, marketing, and business growth. Her book on Leadership Habits will be published in 2023.
Her unique perspective is shaped by her academic background in Applied Mathematics & Operations Research at Columbia University and her Marketing, Strategy and Management & Organizations MBA from Northwestern's Kellogg School of Management.