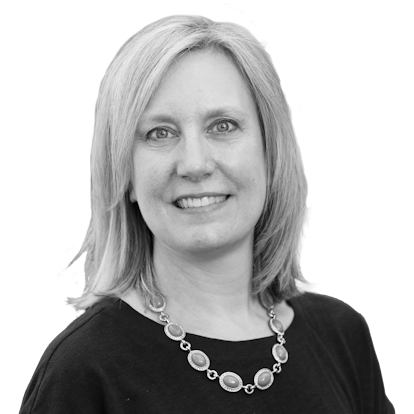 Diane M. Ryan is a practitioner-scholar who for more than three decades, has taught, coached or mentored individuals and teams to elevate their performance and build ethical leadership capacity under the most extreme circumstances and challenging situations. A career U.S. Army officer, she distinguished herself as an agile leader in command and staff assignments both stateside and abroad. During her last combat assignment with the 1st Cavalry Division in Baghdad, Iraq she founded a US-Iraqi partnership for military women and worked with several NGOs on peace and security initiatives. More recently, she served as a strategy consultant to the Commander of U.S. Army Pacific designing leader development exchange programs for several key U.S. partners.
Since transitioning from military service in 2017, Diane has been the Associate Dean for Programs, Administration & Research in the Jonathan M. Tisch College of Civic Life at Tufts University. As the only university-wide initiative of its kind, the mission of Tisch College is to prepare students for a lifetime of engagement in civic life, to study civic life and its intersections with public and private institutions, and to promote practices that strengthen civic life in the United States and around the world. Dr. Ryan oversees a portfolio of programs and curricula that service the entire undergraduate and graduate student body as well as provide resources for faculty research and professional development.
Diane's teaching and research is focused on leader/ship development. She is a co-investigator on Project Arete – a 5-year longitudinal study of character and leadership development at the United States Military Academy. Dr. Ryan also holds a secondary appointment as Associate Professor in the Eliot-Person Department of Child Study and Human Development and teaches Global Leadership at the Fletcher School of Law and Diplomacy.
Prior to joining Tufts, Diane was an Academy Professor, Director of the Eisenhower Leader Development Program with Columbia University and Deputy Department Head in the Department of Behavioral Sciences and Leadership at the United States Military Academy, West Point, NY. Diane retired from active duty at the rank of Colonel and was recently inducted into the U.S. Army Women's Hall of Fame for her efforts promoting women in leadership.
Diane is certified in Stakeholder Centered Coaching and in 2017, was selected as one of Marshall Goldsmith's 100 Coaches from over 16,000 applicants. She has worked with numerous organizations across all sectors to include the White House, NYC Public Schools, Goldman-Sachs, Dell-EMC and MIT Sloan.
Dr. Ryan holds a B.A. in Psychology from the College of the Holy Cross, an M.S. in International Relations from Troy University, an M.S.S. in Strategic Studies from the United States Army War College and a Ph.D. in Social and Community Psychology from North Carolina State University.
Diane and her husband Al Roscoe have two daughters and a wily shih-poo named Maggie.