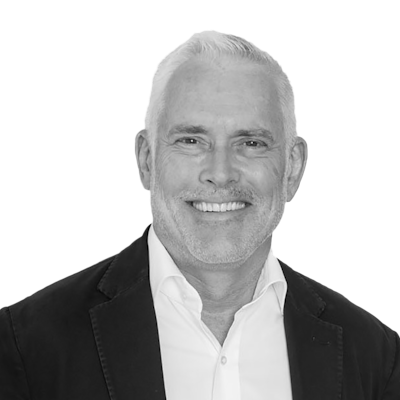 David founded VIEW Advisors in 2009 (www.view-advisors.com).  In 2021 Thinkers 50 named him  one of the world's top coaches .  David has over 30 years of experience in operating roles as well as consulting to senior leaders globally across a range of industry sectors.  He is trusted by CEO's and their teams, Boards of Directors, investors and star athletes to help them successfully crack their highest stakes leadership tests.   David's personal purpose is to help guide talented and well-intentioned leaders to clarity and growth where and when they most need it.  
In addition to VIEW Advisors, David has served as a Senior Advisor to both Egon Zehnder and Oliver Wyman Group for the past eleven years where he  helps those organizations develop new intellectual property on leadership and delivers it to their most senior clients on a global basis. He is also a Senior Advisor to the Institute of Coaching (affiliated with Harvard Medical School). 
David's typical engagement is either with the Chair, the CEO, or the CEO and Senior Leadership Team together.  He also coaches high potential CXO's, especially CEO succession candidates.
David was previously on the Management Advisory Board of TowerBrook Capital Partners, the first B Corp Private Equity firm.  He was also Managing Partner in strategy consulting at Oliver Wyman Group in New York, Shanghai and Hong Kong.  Before that, David was global leader of Kearney's Financial Services Practice, a Managing Director in Group Management and an Executive Vice President of the Individual Investor Group at Morgan Stanley, and a Senior Vice President at RBC where he had a number of roles, including CEO of the world's first digital bank, executive roles in corporate and institutional banking and strategy, and Assistant Chief Economist.  
David has a Masters degree in International Management from McGill University, an M.A. in Economics from Queen's University and a BA (First class honors) from University of British Columbia. 
David lives in Hudson NY and South Beach.  He is active in the NPO world as an advisor and Board member.  In 2023 his book on "Real Time Leadership" will be published by Harvard Business Review Press.