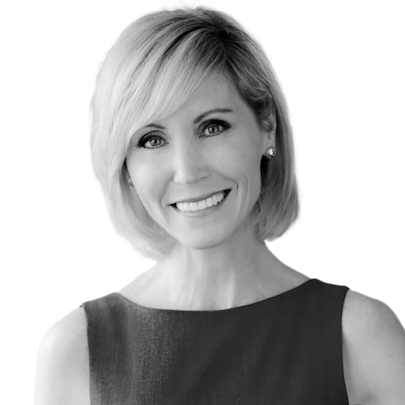 Connie Dieken is the founder of Influence360˚, a strategic advisory firm on leadership influence to C-suite executives of the world's biggest brands.
Her research and strategies help executives on five continents grow their organizations by influencing positive, lasting outcomes for their biggest initiatives.
Her clients lead some of the world's best-known companies including Coca-Cola, HP, Nestlé, BNP Paribas, The Cleveland Clinic, Zain Corporation and P&G.
Connie joined Marshall Goldsmith's 100 Coaches in 2019. She's also been named:
Top 10 Executive Coach by the Global Gurus organization

Top 10 Female Business Owner by the National Association of Female Business Owners.
Connie's unique blend of meticulous research, strategic thinking, and compelling delivery has also led to her induction into three Halls of Fame:
The Speakers Hall of Fame®

The Radio/Television Broadcasters Hall of Fame®

The Million Dollar Consulting Hall of Fame®
Connie built her unique skill set during twenty years as a television journalist for NBC and ABC stations in the U.S. Her thoughtful reporting was honored with five Emmy Awards® and two Telly Awards®.
In 2000, she left broadcasting to begin a research study called Influence 360º. It evolved into the first and only validated metric of leadership influence habits and has helped more than 100,000 leaders around the globe influence positive, lasting results.
Connie is also a best-selling author. Her two books, Talk Less, Say More and Become the Real Deal were #1 best-sellers on both Amazon and Audible. The books, published by Wiley, condense Connie's distinctive knowledge and global coaching experiences into fast-paced leadership guides.
A Hall of Fame keynote speaker, Connie delivers interactive, powerful keynote speeches on leadership influence at major conferences around the globe to audiences in the thousands.Her thought leadership has been featured in The Wall Street Journal, Investor's Business Daily, CNBC, The Kuwait Times and other leading business publications around the world.