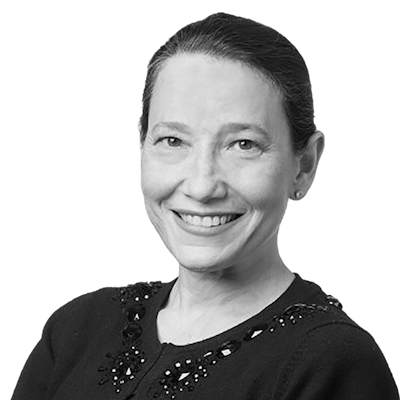 Beth Polish started her career in a small advanced-research group at D&B, reporting to the CTO. She left for business school three years later, after her group had been spun out as a 300+ person standalone division. Beth was a pioneer in the New York tech community – founding COO/CFO of iVillage, president of Dreamlife (which she co-founded with Tony Robbins, backed by Allen & Co., and built to a publicly-traded company), managing director at KPMG working with clients' digital initiatives, and CFO of Goldman Sachs Ventures. She has wide deal and turnaround experience as an investment banker and a partner with a venture firm, and as a C-suite leader. She has negotiated game-changing strategic partnerships and M&A transactions and raised $300+MM from leading institutional and strategic investors. At Hearst Corp., reporting to the CEO, Beth created, built, and for 5 years led Hearst Corporate Innovation, bringing the benefits of a startup mentality to a $10+ billion company, fostering a company-wide culture of innovation and knowledge-sharing, building bridges at all levels across seven siloed business groups, and establishing a pipeline of internally-generated ideas for development as new digital ventures.
Beth is a big-picture thinker who can see and communicate the essence of business opportunities and effective strategies for making them happen. She brings to her work as consultant and coach years of experience as an entrepreneur at companies with disruptive business models and focus, informed by the anthropology-based perspective of looking at the world through other people's eyes.
As founder of the Critical Junctures Group, Beth works closely with senior leaders and decision makers to help them find the insights, strategies and operational capabilities they need to navigate through critical junctures and successfully accelerate and maximize growth opportunities. Her goal is to consistently provide vision, create value, and produce results. Representative consulting and coaching clients include C-suite executives at a global multi-billion-dollar HR-tech company, a big-data analytics company working with a Fortune 500 client, and the UK's largest weight-loss system, and at significant ventures in such disparate fields as autonomous vehicles and urban farming.
Beth speaks around the country and internationally, including at the Stockholm School of Economics, the European Journalism Centre, and Best Buy's WOLF Program (focused on the link between revenue and better engagement with women employees), and for years was an adjunct professor at NYU. She is certified in Stakeholder Centered Coaching and applies those principles to her work with her coaching clients.
Beth was a producer of PBS's An American Tribute to Vaclav Havel, Farm Aid IV, and 3 Grammy-nominated children's programs. Board memberships include UGA's Grady College of Journalism and Mass Communication, Women's Leadership Exchange, WAHVE, and What Will It Take Movements. Beth was selected out of over 16,000 global applicants to participate in Dr. Marshall Goldsmith's 100 Coaches Program (#MG100) that brings together leaders in diverse fields to provide coaching, consulting, and support to other successful leaders. She has an AB in anthropology from Franklin and Marshall College and an MBA from Harvard.