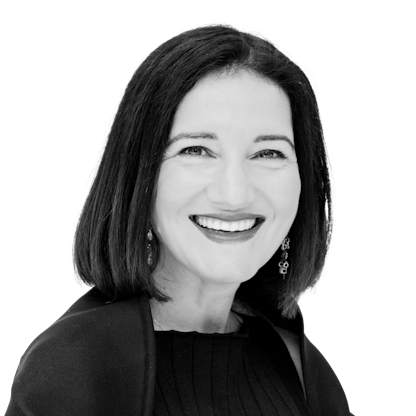 Ayse Birsel has been designing award-winning products for over 20 years. She is the co-founder of Birsel + Seck, an innovative design studio in New York that partners with leading brands and Fortune 500 companies, including Colgate Palmolive, Converse, GE, Herman Miller, Nissan, Staples, Target, Tiffany & Co, Toyota, on design, design thinking, strategy and innovation projects.
Called affectionately by the press the "Queen of Toilets" and "Queen Bee" for her bathroom designs and office systems respectively, she brings new solutions to old problems by thinking differently, using her user-centered, humanistic design approach and her process, Deconstruction:ReconstructionTM.
Ayse is also known for her acclaimed workshops, Design the Life You Love, the foundation of her book, published by Ten Speed Press, an imprint of Penguin Random House, in October 2015.
Ayse is the recipient of numerous design awards including the IDEA Gold Award, ID Magazine Award, the Young Designer Award from the Brooklyn Museum of Art, and the Athena Award for Excellence in Furniture Design from Rhode Island School of Design. She is a speaker at international conferences—notably the Aspen Design Conference, IDSA and AIGA Conferences, the Indaba Conference, Design Management Institute, 99U, The Feast and Fast Company Innovation Conferences.
She is a Fulbright Scholar with a master's degree in Industrial Design from Pratt Institute and is a graduate of Middle East Technical University in Ankara, Turkey. Her work can be found in the permanent collections of the Museum of Modern Art, Cooper Hewitt National Design Museum and Philadelphia Museum of Art. Ayse teaches at Products of Design Department at SVA (School of Visual Arts) and is on the board of IDSA (Industrial Designers Society of America). She lives in New York, with her husband and partner Bibi Seck and their 3 kids.