Alisa Cohn
Award-Winning Executive Coach | Startups & Enterprise CXO | Top 100 Leadership Speaker
Work With Us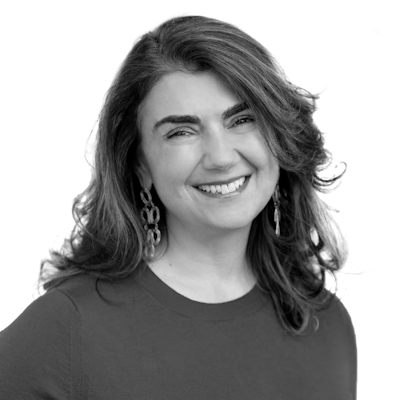 Alisa Cohn is an executive coach with over 2 decades of experience coaching CEOs of Fortune 500 companies, founders of high growth companies, public figures, and university and government leaders. She augments that with her experience as a CFO, strategy consultant, and board member. As a coach, clients laud Alisa for her practical tools, wisdom, and thought partnership.

Alisa has coached CXOs of enterprise clients such as Dell, Microsoft, IBM, Pfizer, Johnson & Johnson, Google, Citi, Bloomberg and Hitachi. and others. Clients there trust her ability to help them build their influence an increasingly decentralized world as well navigate corporate politics to have the leadership impact they desire. 
Her coaching work with entrepreneurs has been vast, including clients such as Etsy, Venmo, DraftKings, and Tory Burch. She wrote the award-winning book From Start-up to Grown-up and is the creator and host of a podcast also called From Start-up to Grown-up. Both of these vehicles explore the personal growth journey that all leaders go through as they grow into leaders. 
She was recognized as the Top Startup Coach in the World at the Thinkers50/Marshall Goldsmith Global Coaches Awards in London. She has also been named the #1 Global Guru for Startups by the "Global Gurus Research Organization." Her clients have consistently grown into world-class CEOs, leading both thriving startups and established enterprises.
Alisa's clients have said:
Actionable and Results-Driven: "Best coach I have ever had the opportunity to work with, directly and indirectly. The approach that Alisa adopted was inspirational from day 1 for me and started yielding pragmatic results immediately. Alisa has a rare combination of skills including:  (1) establishing tools and frameworks that yield quick results (2) at the same time, an amazing ability to flex and adapt as she learns about new developments between sessions; (3) meaningfully bringing real life business cases, experiences and examples to illustrate options for decision making; and (4) exploring conceptual insights, both classical and contemporary, in a clever and unique way. - Fortune 100 CEO

Bringing Out Your Best: "Alisa reminds me of Morpheus in the matrix. She's tough. She is direct. She ultimately wants you to become the one. And this candor that she gives is always underlyed by her deep passion and deep sense of caring about you as a person. This is an amazing thing to be on the recipient's side of. And it helped me garner all the success in being the best CEO I can be and ultimately have a successful sale of the company." - Startup founder who sold business the fortune 100 company.
Wise Navigator: "Alisa helped me navigate an extremely political process to become the CEO. Not only am I delighted with the result, even more profoundly I learned tools and lessons that help me lead now and, frankly, have helped me become a better father! I owe a lot to Alisa's guidance, coaching and wisdom." - Fortune 500 CEO
Alisa is a regular guest lecturer at Harvard and Cornell Universities, Henley Business School, and the Naval War College. Her insights have been shared at the World Economic Forum in Davos. She serves as the executive coach for Runway - the incubator at Cornell NYC Tech, guiding post-docs in commercializing their technology and building companies. She has also coached public and political figures such as the former Supreme Court Chief Justice of Sri Lanka and the first female minister in the original transitional government of Afghanistan.
In addition to her coaching prowess, Alisa's client benefit from her extensive network through her pursuits in Broadway investing and angel investing, as well as her community of thought leaders and authors. 
Alisa Cohn is a global force in executive coaching, making a significant impact on businesses and leaders around the world.