Tom Kolditz
Top Ranking Leadership Coach, Director, Doerr Institute, Retired Brigadier General
Work With Us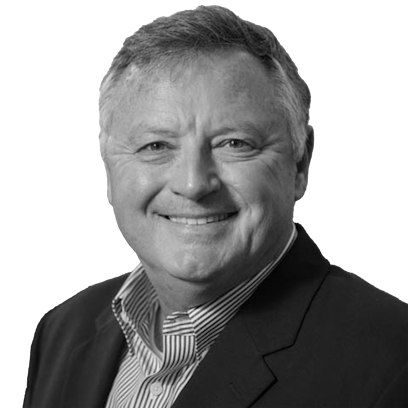 Dr. Tom Kolditz is the founding Director of the Ann and John Doerr Institute for New Leaders at Rice University, recognized in 2019 as the top university leader development program by the Association of Leadership Educators and named the #4 Leadership Development program in the world by Global Gurus. Tom is skilled at creating movements that scale. The Doerr Institute is Tom's 5th leader development start up. He grew it from 2 people in 2016 to 110 people today, impacting not only 800 students per year at Rice but also now managing a consortium of 130 universities representing 2.6M students. Tom is a highly selective and highly effective professional leadership coach.

A retired Brigadier General, Tom led the Leadership department at West Point for 12 years. A highly experienced global leader, General Kolditz has more than 35 years in leadership roles on four continents. General Kolditz is a recipient of the Distinguished Service Medal, the Army's highest award for service. In 2017, he was honored with the prestigious Warren Bennis Award for Excellence in Leadership—an honor also bestowed on Doris Kearns Goodwin, Howard Schultz, Tom Peters, and Benazir Bhutto. In 2018, he was globally ranked #6 in Coaching by Global Gurus, an independent research and professional ranking organization. In 2019, he was among 8 global finalists in Coaching and Mentoring by Thinkers50, and selected as the #1 University Coach in the world in London in November 2019. In 2020, he has continued to be ranked in the global top 25 coaches.

His first book, In Extremis Leadership, set new standards for crisis leaders in business and government. His newest book, Leadership Reckoning, defines a global movement of excellence for leadership development in higher education. Dr. Kolditz has published more than 60 articles across a diverse array of academic and leadership trade journals, and serves on the editorial and advisory boards of several academic journals. He is a Fellow in the American Psychological Association and is a member of the Academy of Management. He is a founding member of the Board of Advisors for the Department of Psychology at the University of Missouri, serves on the Council of Senior Advisors for the Future of Executive Development Forum and the boards of Linkage, Inc. and BoardBench Companies.

Tom holds a Bachelor's degree in Psychology and Sociology from Vanderbilt University, three Master's degrees, and PhD in Psychology from the University of Missouri. He recently received an honorary Doctorate of Humane Letters from the Chicago School of Professional Psychology for his work with the Doerr Institute at Rice University.