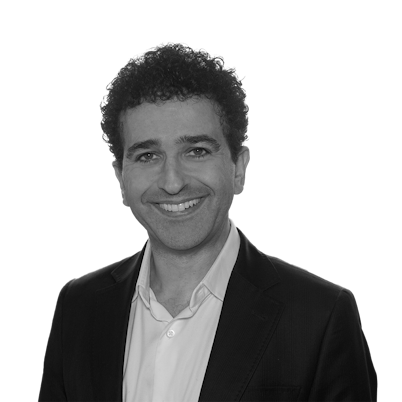 Safi is the author of Loonshots: How to Nurture the Crazy Ideas that Win Wars, Cure Diseases, and Transform Industries, an international bestseller that that has been translated into 18 languages; selected as a best business book of the year by Amazon, Bloomberg, Financial Times, Forbes, Inc., Newsweek, Strategy + Business, Tech Crunch, and The Washington Post; and recommended by Bill Gates, Daniel Kahneman, Ed Catmull, Gen. Stanley McChrystal, and Malcolm Gladwell. It was the #1 most recommended book of the year in Bloomberg's annual survey of CEOs and entrepreneurs. Loonshots combines physics, business, and history and reveals a surprising new way of thinking about the mysteries of group behavior.
Safi received his BA summa cum laude from Harvard, completed his PhD in physics at Stanford, and served for three years as a consultant at McKinsey and Company. In 2001, he founded a biotechnology company developing new drugs for cancer. He led the company's IPO and served as its CEO for 13 years. In 2008, he was named E&Y New England Biotechnology Entrepreneur of the Year. In 2011, he worked with President Obama's council of science advisors (PCAST) on the future of national research.
Safi advises CEOs and leadership teams on strategy and innovation, and is working on his next book. He lives with his wife and two children in Cambridge, MA.