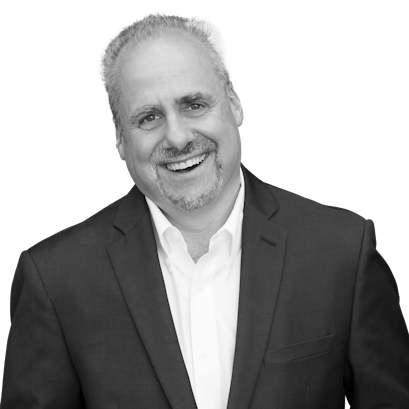 Ron Carucci is co-founder and managing partner at Navalent, working with CEOs and executives pursuing transformational change for their organizations, leaders, and industries. He has a thirty year track record helping some of the world's most influential executives tackle challenges of strategy, organization and leadership. From start-ups to Fortune 10's, turn-arounds to new markets and strategies, overhauling leadership and culture to re-designing for growth, he has worked in more than 25 countries on 4 continents. In addition to being a regular contributor to HBR and Forbes, (you can read his work at these links), he has been featured in Fortune, CEO Magazine, BusinessInsider, MSNBC, Inc, Business Week, Smart Business, and thought leaders.
He is the bestselling author of 8 books. He led a ten year longitudinal study on executive transition to find out why more than 50% of leaders fail within their first 18 months of appointment, and uncovering the four differentiating capabilities that set successful leaders apart. Those findings are highlighted in his ground breaking Amazon #1 book Rising To Power, co-authored with Eric Hansen. These findings are also summarized by Ron in the popular HBR article, which can be found here. HBR selected that research as one of 2016's "Ideas that mattered most", and I recently presented it on their Live series, which you can see here: https://www.facebook.com/HBR/videos/10155500067767787/ Ron is a 2-time TEDx speaker, and you can listen to his recent TEDx talk on power here: https://www.youtube.com/watch?v=v234mvaUQ4o&feature=youtu.be
He has helped CEOs, their executive teams, and their enterprises redesign themselves and build appropriate leadership strategies to ensure the current and next generation of leaders have the capabilities required by the organization. He has been chief architect of several major leadership development simulations and curriculums for global organizations focused on developing high-potential executive talent and connecting strategy execution to leadership capability.
Ron is a former faculty member at Fordham University Graduate School as an associate professor of organizational behavior. He has also served as an adjunct at the Center for Creative Leadership. His clients have included Abbvie, Starbucks, Microsoft, Coronal Energy, CitiBank, Corning, Inc., Lamb Weston, The Hershey Company, Bristol-Myers Squibb, Amgen, Deutsche Bank, Gates Corporation, MMC, Edward Jones Investments, ConAgra Foods, TriHealth, OhioHealth, Del Monte Foods, Midnight Oil Creative, Weyerhaeuser, McDonald's Corporation, Sojourners, The Atlantic Philanthropies, Kleiner Perkins Caufield & Byers, Cadbury, Miller Brewing, the U.S. Patent & Trademark Office, Price Waterhouse Coopers, Johnson & Johnson, ADP, and the CIA.