Rob Nail
Coach, Advisor, and Developer at Hammerfx | Former CEO at Singularity University
Work With Us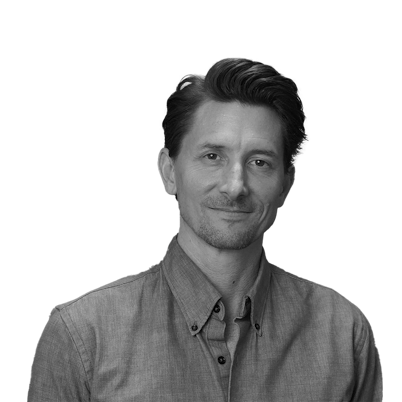 Rob Nail is a technologist, engineer, serial entrepreneur, coach, advisor, and father of two small kids who remind him daily that his past is mostly irrelevant to their future. He is equally excited and terrified by this future and is passionate about creating tools, content and supporting leaders that can shape an equitable and inclusive future of abundance for all.
At Hammerfx, Rob helps visionary leaders and their companies create better futures by expanding their vision of what is possible, assessing and developing their capabilities, and aligning their purpose, principles, and strategy for massive impact. Through Stakeholder Center Coaching, Full-Spectrum Life Assessment, Massive Transformative Purpose, and Vision Creation Process, Rob unlocks the true potential leaders and executives. He is also consults and advises businesses making the shift from transactional to transformational by facilitating a series of workshops to start a mindset shift, identify existential threats and 10x opportunities and establish a Transformational Management Operating System. Rob is often a public speaker and frequent participant in brainstorms and think tanks for effecting change at scale.
As Associate Founder and CEO of Singularity University (SU) over more than 8 years, Rob developed a unique mindset and vision for the future working with some the greatest thought leaders and changemakers of our time. Under his leadership, SU became a global leader for understanding exponential technologies and transformation and worked directly with many startups, Fortune500 companies, NGOs, and governments. Rob continues as an ambassador and faculty member for SU and is passionate and speaks at length about technological disruption, global entrepreneurship, social impact investing, the future of education, transformation of work, innovative diversity, robots, AI advisors, and the ethics of technology.
Previously, Rob was a public director at Harman (HAR) to assist with their tech transformation, ultimately resulting in the ~$8 Billion acquisition by Samsung - their largest acquisition in history.
He also co-founded Velocity11 in 1999, building automation and robotics for cancer research and drug discovery. After being acquired by Agilent Technologies in 2007, he traded the CEO role for a General Manager role attempting to be a catalyst for change at a big company. He gave up in 2009 to go surfing, before finding his biggest challenge yet with Singularity University.
Rob is a member of the 100 Coaches (Marshall Goldsmith's leadership cohort) where he is mentored, coached, and learns from the greatest leadership and executive coaches today. He is currently on the board of Light&Motion, is an active angel investor, coach, advisor and mentor, holds degrees in Mechanical, Materials Science and Manufacturing Systems Engineering from UC Davis and Stanford University, and is a struggling author, maker, and surfer, but above all, a proud husband and father.