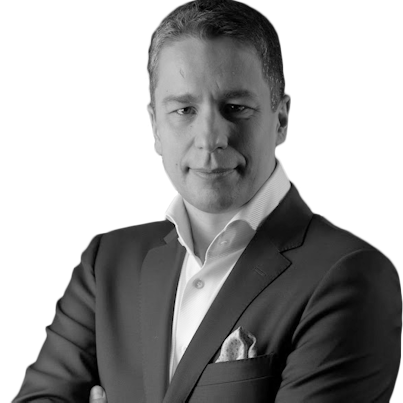 One of leading European experts in decision-making, leadership, team effectiveness and talent management; author of a best-selling book on decision-making, keynote speaker at numerous conferences, C-level consultant, trainer and certified executive coach.
20+ years' business experience, including 10 years in management consulting and executive search roles with 7+ years in the CEO position (Harvard Business Review Poland / ICAN Institute). Speaker at Harvard Business Review conferences in Poland, has delivered presentations with dr. Marshall Goldsmith, prof. Dave Ulrich, prof. Andrew McAfee, prof. Joseph Badaracco, Neil Rackham, Coleen Stanley, prof. Heike Bruch and many others. Designer and facilitator of C-level leadership development programs (2500+ hours of training sessions delivered). Top-ranked trainer in ICAN Institute executive education projects. Architect of consulting solutions and advisor to the management boards of leading companies in Poland, has managed and participated in numerous international assignments. Certified executive coach with Marshall Goldsmith Stakeholder-Centered Coaching. In 2005, he was the first Pole to complete Train-the-Trainer program at McClelland Centre for Research and Innovation in Boston. In 2016 Pawel was selected to participate in dr. Marshall Goldsmith's 100 Coaches initiative.
Pawel's book on decision-making was published in Polish in 2015 and became Harvard Business Review Poland all-time bestseller in just 4 weeks. The book won many prestigious awards in Poland, including 2015 Golden Owl.
Pawel spends his spare time in mountains, has climbed numerous 6000m and 7000m peaks in Himalaya and Pamir. He is also an admirer of Italian red wines, from Tuscany in particular.