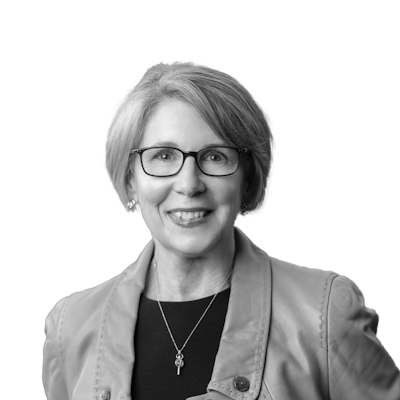 Nancy works with senior leaders helping them enhance their leadership impact and influence to achieve organizational goals. She brings a unique combination of her own global senior leadership experience with a Fortune top 50 company (IBM) along with deep insights and a certification from Columbia University's Executive & Organizational coaching program. She engages leaders in a proven coaching discipline that is grounded in research, best practices and whole brain thinking.
Nancy works with executives across a variety of industries including financial services, healthcare, pharmaceutical, biopharma, information technology & services and travel/hospitality. Her coaching work with leaders includes emotional and social intelligence, building and leveraging relationships, executive presence, communicating for impact, influencing others, strategic thinking, prioritizing and delegating, and personal branding. As a passionate supporter of the advancement of women in leadership roles, she is an executive coach and facilitator for women's leadership development programs offered by Shambaugh Leadership. She has coached executives in the Harvard Business School Executive Education Program.
As a senior executive at IBM, Nancy became known for driving collaborative innovation to deliver growth, productivity and culture change. Nancy held several global leadership roles including VP of Strategy & Solutions (Global Sales & Distribution), VP of Organizational Change Management, VP of Values & Organizational Capability and General Manager of IBM Learning Solutions. She also fostered collaborative discussions with hundreds of C-suite clients around the world on the topics of large-scale transformations, leading change and values-based leadership & culture.
Nancy is a graduate of Bryant College (now Bryant University) and serves on the University's Board of Trustees. As a lifelong learner, she has attended business management and strategic leadership programs at Boston College, Arizona State University, MIT Sloan School of Management and Harvard Business School. In addition to Nancy's Columbia University Coaching certification she is also certified in Marshall Goldsmith's Stakeholder Centered Coaching, Bates Executive Presence Model, and the Neethling Brain Instrument (NBI) for assessing thinking preferences and leveraging whole brain thinking.