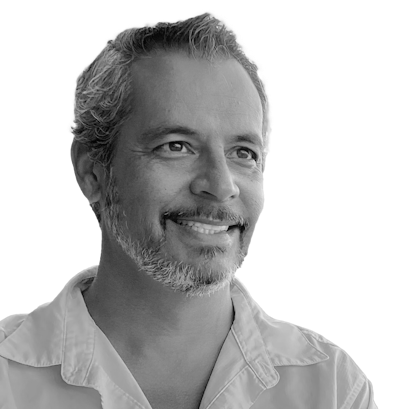 Michel is a serial entrepreneur who has built and managed four software start-ups over the past 30 years. Starting his first business just days after university graduation, he has lived and breathed entrepreneurship, high-performance team-building and leadership for his entire career.
As CEO, Michel guided Oceanhouse Media to become Inc's #114th Fastest Growing Private company in the US, and which has published over 650 apps. The process by which he developed this company with just a $10k personal investment has been written up as a case study and is actively used to educate MBA students. And, as both CEO and executive producer, Michel's contributions resulted in developing a #1 best-selling, video game in the US (Myst 3: Exile) and also a #1 Top-Paid app (Dr. Seuss' - The Lorax) in the US.
Michel specializes in the development, leadership and coaching of effective, nimble, and high-performance teams. To date, all of his ventures have been bootstrapped and he is a big believer that significant constraints (even financial) can be the root of groundbreaking, creative problem-solving and true innovation.
Michel lives and breathes entrepreneurship and is deeply involved with Entrepreneurs' Organization. He has been an active, contributing member to EO since 2010. Most recently, he was the Regional Chair of the US West region of EO, where he was responsible for the health, growth and positive experiences of 18 chapters and 1,400+ members.
Michel believes that one of the most important functions for any leader is to be a great coach. As his mentor Marshall Goldsmith says, "Leadership is a contact sport." And, given Michel's background as founder and operator of multiple companies, he's had the opportunity to personally coach his own teams as well as countless entrepreneurs, managers and business owners in creating massive success and impact in a variety industries.
Through his companies and his volunteer experience, Michel has helped hundreds of individuals to embrace constraints and deliver at a high-level of performance. Specifically, Michel has helped many early-stage entrepreneurs to get their systems, processes and management styles right so that they could have a strong foundation to build significant companies. And, many of Michel's former employees have gone on to found their own companies, or take senior management roles at companies such as Disney and Pixar.
As a keynote speaker, Michel inspires audiences worldwide with his discussions of entrepreneurial lessons learned, what it means to leave an intentional legacy and why investing in our relationships will ultimately yield true profit in our lives. He has delivered his messages on four continents, at MIT (and other universities), for non-profits, and for senior leaders and entrepreneurs worldwide.