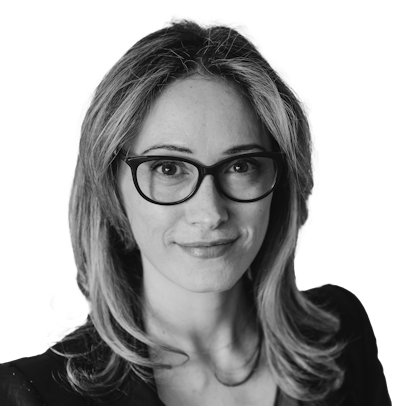 Meg Wolf supports her clients to uncover the character of their authentic selves.
Many of us unconsciously rely on ways of thinking and being that no longer serve us. 
These defaults are parts of old programming, (eg: early family and cultural conditioning), which were once adaptive but can grow less resourceful as we evolve. 
Archeological wiring shows up in all aspects of our being: body, voice, language, listening, pace, expectations, sense of possibility.
With Meg's support, her clients wake up to their patterns of thought, belief, and behavior; gaining access to more freedom of choice in who and how they are being. 
This flexibility expands their authentic power in all their relationships; at work, at home, within themselves. 
As Meg's clients become closer to themselves, they gain clarity about who they are outside of the expectations they've internalized. They find ways to invite a fuller expression of their whole selves. They build self-compassion, understanding that what gets in the way of being good to oneself is often what's blocking one's effectiveness as a leader. They become more human, thereby inviting more humanity from all those around them.
In her work as an executive coach, Meg supports senior leaders across a wide variety of industries including tech, finance and private equity, law, healthcare, bioscience, and consulting. 
Executive coaching clients include GSK, Novartis, BD Corporation, Prudential, Bank of America, Citibank, LinkedIn, Indeed.com, Toyota, Oliver Wyman, BCG, Northrup Grumman, The Hearst Corporation, Chanel, Cox Communications, Proctor & Gamble, Bayer Crop Science, and Flatiron Health, among others. 
She served as an embedded coach with NYC-based technology foundry, Interplay, where she coached CEO's and founders through scaling from early stage, through M&A transactions worth $50M.
As a speaker and facilitator, Meg has presented at Harvard Business School and Columbia's Executive Education Program. 
Meg Wolf's style is warm and empathic but direct and consultative - enabling individuals to realize powerful and measurable changes in their personal and professional lives. A classically trained performer, Meg is passionate about the intersection of the arts and leadership. 
A member of Conscious Capitalism, Meg is particularly interested in serving mission-driven companies and leaders who are working towards a compassionate and sustainable future. 
Subject matter expertise includes: 
Conscious Leadership and Business

Culture, Values & Purpose 

Trust & Relationship Building

Emotional Intelligence

Presence & Communication

Employee & Organizational Development

Feedback Conversations & Performance Management

Resilience & Wellbeing

Strategy, Innovation, & Creativity 

Stakeholder-Centered Coaching

Emotional Freedom Technique (EFT) 

Internal Family Systems (IFS)

Voice & Breath Work

Psychodrama, 

Mindfulness Based Stress reduction (MBSR) 

Dzogchen mindfulness  

Neurolinguistic Programming (NLP)