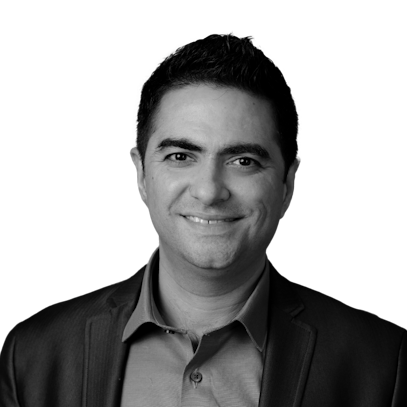 "Mahesh M. Thakur coaches the world's most talented and successful executives," according to Dr. Marshall Goldsmith. He has coached and transformed executives at Fortune 500 and the C-Suite at unicorn startups. He blends his corporate experience in business, technology, and people, to deliver measurable outcomes such as Executive Presence (E.g.: promotion to C-Suite), Team Development (E.g., helping restructure the org, grow employee retention by 25%), Business Impact (E.g. delivering 20% growth in revenue), and growing as an outstanding leader along the way. Some of his specialties include helping women leaders get the recognition they deserve and building their executive presence to reach the next level in their careers. Mahesh also helps CXOs prepare, strategize, and execute digital transformation plans successfully leading to favorable outcomes.
Mahesh led P&L, Product, Engineering, Data & AI, and Ops functions for over 20 years in global organizations, including VP of Product and General Manager at GoDaddy. Mahesh has hired, coached, and transformed techies and teams at some of the world's fastest-growing companies. Having learned from and worked under global business icons such as Bill Gates, Jeff Bezos, and Brad D. Smith, Mahesh has a personal understanding of how hard it can be for current and aspiring CXO's to gear towards a life-changing transformation, and also how rewarding the result can be. Mahesh has worked at Fortune 500 companies, including Microsoft, Intuit, Amazon, and Intel. He is the former CEO of PhotoWeaver and an experienced Board Member.
Mahesh is known for his executive experience in management, product, and technology in his roles as:
Former Chief Executive Officer with over 20 years experience in P&L responsibility, Product, Engineering, Data, Ops, Commercial Partnerships, including leading a lean team under the direct supervision of Bill Gates.

VP of Product and General Manager at GoDaddy: Responsible for working with the board and the c-suite to drive the product vision, strategy, go-to-market, and M&A decisions.

Leader at Microsoft, Intuit, Amazon: Drove the technology platform, data & AI initiatives, and GTM. Recognized seven times at Microsoft, multiple patents were granted to him by the USPTO.

Board Member at Reverie – B2B SaaS platform, which was acquired by Reliance Jio. Advised the company CEO and CTO to attract the best talent and grow their leadership skills for more robust employee engagement.

Board Member at MentorCloud: A leading provider of SaaS to connect mentors and mentees within an organization promoting employee retention and growth. Clients include F500 companies viz. Marriott, Merck, and Santander.

CEO of PhotoWeaver: Scaling the company from 0 to 1, hiring and retaining a solid team, creating commercial partnerships, and launching the app in over 80 countries.
Mahesh has played a leading role in driving culture change, strategic investment decisions, and accelerating growth at large corporations. Mahesh brings purpose, people, and passion together to deliver big goals. He has a Diploma in Business Management and Engineering Degree from Bombay University. Mahesh is a Certified Marshall Goldsmith Stakeholder Centered Coach.