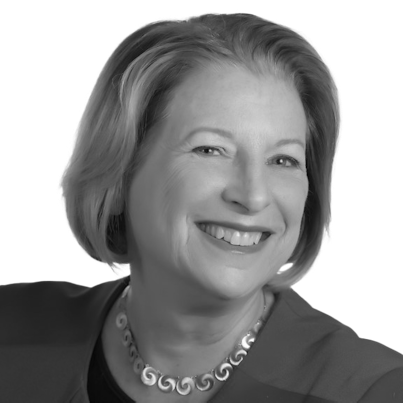 Dr. Linda Sharkey is a trusted transformational expert, author, speaker, and global leadership development coach.
Through her proven programs and no-nonsense approach, she helps create high-potential leaders and shapes company culture for future growth. Linda has deep experience working with Fortune 50 companies, and held senior human resource executive positions at Hewlett-Packard and at GE Capital.
She is the co-author of, The Future-Proof Workplace – Six Strategies to Accelerate Talent Development, Reshape Your Culture, and Succeed with Purpose. (Wiley, 2017) This book is a survival guide for the new realities of business and highlights Linda's approach to helping businesses prepare for the future.
Her co-authored book, Winning With Transglobal Leadership was named one of the top 30 best business books for 2013.
She also co-authored Optimizing Talent with Dr. Paul Eccher, a groundbreaking work spelling out proven steps to build a talent rich organization.
Dr. Sharkey is an inspiring keynote speaker at many global events, including the Global HR Academy with the Conference Board and the World Human Resources Development Conference, where she was honored with the "Super Women Achievement Award."
She is a founding member of the Marshall Goldsmith Group focused on helping successful executives become even more successful. She has a reputation as a no nonsense executive coach that enables those she coaches to show measurable behavior change in the eyes of others.
Linda was Chief Talent Officer and V.P., People Development at Hewlett Packard, responsible for establishing and driving the company's talent management initiative, performance management processes, career development, executive staffing, coaching, employee engagement, and diversity and inclusion efforts.
Prior to Hewlett Packard, Linda was with General Electric and held numerous Senior Human Resources and Talent Management roles. She established a leadership development effort for GE Capital that became part of the Crotonville offerings and was named a best practice by CEO Jack Welch. She led several key cultural integrations and established a coaching process for executives, developed HR professionals as coaches and personally coached many senior leaders.
She holds a PhD in Organization Development from Benedictine University, MPA from Russell Sage College and a BA in History from Nazareth College. She is a past two term member of the Academy of Management Board for OD as the scholar practitioner.
LindaSharkey.com