John Sviokla
Strategic Advisor, Artificial Intelligence and Digital Capabilities Expert, Author
Work With Us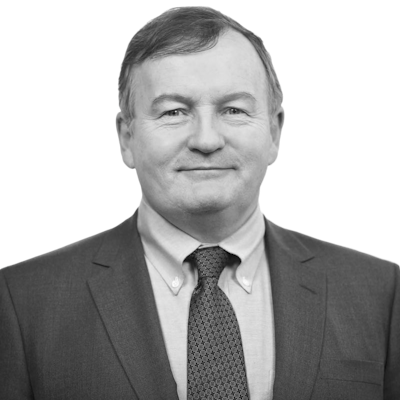 John is expert at coaching individuals transitioning into a general management or CEO role and create future-proof companies.  As a certified 100 Coaches Coach, John's approach is to help the executive deeply understand their stakeholders, their competitive environment, and their natural strengths and weaknesses so he can tailor his approach to the need.  John developed his coaching skills through a lifetime as an educator, consultant, author, speaker, line executive, and board member – as well as coach.  
Starting his career as a professor at Harvard Business School (1986-1998), John analyzed new trends and helped create the very first HBS courses AI and electronic commerce among others.  He has taught hundreds and hundreds of MBA students, executives, and CEOs both at Harvard and around the world about the leadership implications of these competitive trends as well as writing and speaking about them extensively.
In 1998 he joined Diamond Technology Partners, a publicly traded services firm.  At Diamond in addition to being a client serving partner John lead The Exchange, a think tank and leadership development community preparing executives for a world transformed by technology and globalization.  John also designed and developed the core leadership and training curriculum for Diamond's partnership.  John was promoted to Vice Chairman of the board where he led the firm's efforts on executive development and CEO succession. 
In 2010 Diamond sold itself to PwC where John continued leading The Exchange as well as coaching and developing the many leaders needed to help grow the advisory business from $1.5 billion to over $3 billion, as well as being promoted to Chief Marketing Officer.  John also conducted a global analysis to discover the leadership traits that lead to massive value creation. This work culminated in his book, The Self-Made Billionaire Effect; How Extreme Producers Create Massive Value which profiled over 1,000 self-made billionaires and discovered which habits of mind create breakthrough value. 
John retired from PwC in 2018 and joined Manifold Group -- a venture holding company – where he currently chooses and trains management teams to deliver value and leads the advisory division.
As a frequent board member of public and private firms, and as a senior consultant at PwC and Diamond Technology Partners John advised C-Suite executives, governmental, and military leaders around the world on how to take the helm at a new level.  As a world class speaker and writer, John has authored multiple books and articles appearing in the Harvard Business Review, Forbes, Fortune, The Wall Street Journal, and others and well as being a guest on Fox Business, Bloomberg News, NBC Squawk Box.  
He earned his B.A. from Harvard College (1979) and his M.B.A. (1983) and Doctorate (1986) from Harvard Business School.