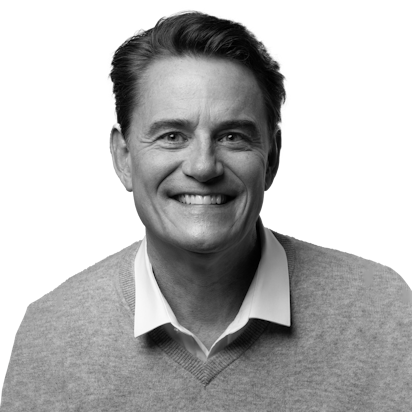 Jeffrey Hull, PhD, BCC is founding partner and CEO of Leadershift, Inc. a boutique management consultancy based in New York City and founder/CEO of Meta Leadership BV in the Netherlands.
He is also a clinical instructor in psychology at Harvard Medical School, Executive Director at the Institute of Coaching at McLean Hospital/Harvard Medical School, and an adjunct professor of leadership at New York University. He holds a board-certified coach designation (BCC) and has over 1000 hours of executive coaching experience with mid-level and C-suite executives across the globe.
 An expert in the field of organizational and leadership development since 1995, Dr. Hull has worked with leading multi-national companies in the US, Asia, and Europe, both as a senior management team member and as a consultant. He has worked on projects with Fortune 100 and global organizations in a wide range of industries, including health care, media, financial services, technology, pharmaceuticals, advertising and education. 
Dr. Hull's recent client list includes a number of pharmaceutical firms including Vertex, Sanofi and Glaxo-Smith-Kline (GSK). Also, a number of global firms: Morgan Stanley Analytics (MSCI), Conde Nast Publications (Allure, Self, GQ), Blue Apron, Dropbox, CME Group (Commodity Mercantile Exchange), MasterCard International, TD Ameritrade, PVH (Tommy Hilfiger/Calvin Klein), AT&T, HSBC, Saatchi and Saatchi, and American Express.  
Dr. Hull worked as a senior leader for over fifteen years before becoming a leadership development consultant, teacher and executive coach. 
In his role as the global head of human resources for the technology division of Booz Allen Hamilton, Dr. Hull was responsible for senior talent management, organization design and effectiveness for a group that grew from 30 consultants to over 900 in a five year period. He managed a staff of internal consultants and HR generalists located in offices throughout the U.S. and abroad, including New York, Sao Paolo, Hong Kong, and London.  
As an entrepreneur, Dr. Hull has been a partner in two leadership development consultancies based in New York City, and has worked with senior executives in areas of organizational development, talent management, creativity and innovation, conflict management, team building, and performance coaching since 2003. 
Dr. Hull holds a BA degree, Magna Cum Laude, in philosophy from Bowdoin College in Brunswick, Maine. He holds an MBA in organizational psychology from the University of Maryland and has done post-graduate work in psychology at Columbia University. He also holds a Ph.D. in depth/analytical psychology from Pacifica Graduate Institute in Santa Barbara, California.
Dr. Hull is a certified coach with a BCC certification (Board Certified Coach – with over 1000 hours of leadership coaching experience). The BCC designation is only available to psychologists/counselors with advanced degrees.  He is certified and works with a variety of 360-degree feedback and assessment instruments, including the EQi 2.0 emotional intelligence suite, the Hogan Suite, the Saville Consulting Wave assessment suite, the Stratton ILS (Leadership Styles) Survey, DISC, and Myers-Briggs Personality-type instrument.
Dr. Hull an accomplished researcher, writer and speaker, has written two books, and published in a wide range of business, leadership and organizational psychology journals including The New York Times, Harvard Business Review, Coaching World, International Journal of Analytical Psychology, The San Francisco Jung Institute Journal, Parenting Press, Personal Excellence and the Huffington Post. 
His second book, "FLEX: The Art and Science of Leadership in a Changing World" was published by Penguin Random House in 2019.