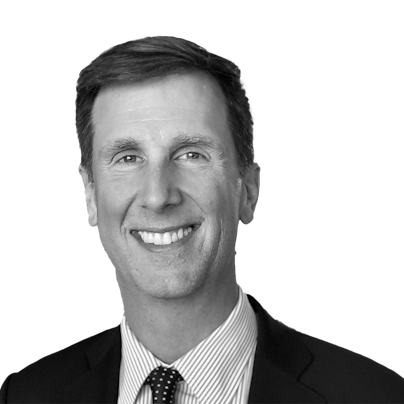 Bill Carrier, President of Carrier Leadership Coaching Inc., specializes in coaching senior executives and high-potential executives in leadership, executive presence, and organizational impact. He is a member of the Marshall Goldsmith 100 Coaches program for the top leadership professionals in the world. A graduate of the United States Military Academy at West Point, former Army officer, and Rotary International Ambassadorial Scholar, Bill anchors his coaching work in extensive practical leadership experience and the firm belief that we are all part of something bigger than ourselves.
An executive coach and thought partner to senior leaders, Bill leverages best-practive from neuroscience, ontology, movement psychology/somatics, and West Point leadership development. Executive coaching clients have included CEO's, CTO's and SVP's of corporations from $100M to $10B in annual revenue, a winner of the Navy's Zumwalt Award (annually given to the best captain of a ship in the US Navy), TED Fellows, and senior executives at the Board of Governors of the Federal Reserve.
Bill has extensive experience in working with senior-most HR executives of billion-dollar companies across the US, Australia, and South Africa to leverage leadership assessment and human capital measurement to improve company culture and performance. As a senior director at the Executive Intelligence Group (EIG), Bill led business development, working with the world's leading corporations regarding assessment practices for succession management, high potentials, and senior executive deployment and development.
Prior to EIG, Bill led business development teams for the Corporate Leadership Council (CLC) Solutions at the Corporate Executive Board, the world's top corporate best-practice research and executive education firm. Bill worked with the top HR executives at Fortune 1000 companies to help them to build stronger leadership benches, strengthen relationships with high potential employees, and effectively measure and manage human capital.
Bill began his career as an officer in the U.S. Army, where he was the direct supervisor of a combat arms team in high-stress training environments. After retiring from the Army, Bill was selected to represent the United States as a Rotary International Ambassadorial Scholar to Brazil.
In addition to an extraordinary background as a leader himself, Bill has extensive studies in leadership and coaching. He continues his ongoing education in leading-edge coaching best-practices with world-class nonverbal and somatics coaching expert, Dr. Stuart Heller. Bill is a Marshall Goldsmith Stakeholder Centered Certified Coach, a Certified Newfield Ontological Coach, and has been a certified Dale Carnegie instructor.
Bill contributes to the coaching profession in many ways. He is the co-founder and co-editor of The Future of Coaching magazine, a Founding Fellow of the Institute of Coaching at Harvard Medical School, and a founding member of the Coaching Excellence in Organizations (CEO) community of practice. In recognition of his excellence as a senior executive coach and thought leader, he has served as a Mentor Coach for the CEO advanced education program. Bill has been a member of the Board of Directors of the International Consortium for Coaching in Organizations (ICCO) and is on the accreditation committee of the Association of Corporate Executive Coaches (ACEC).