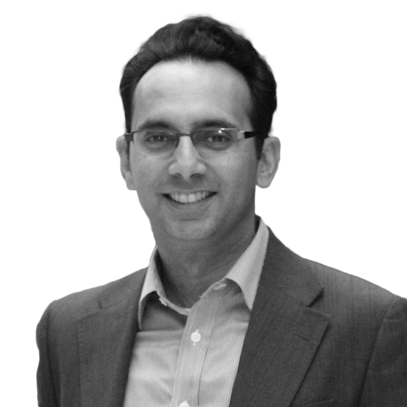 Asheesh Advani is the President and CEO of Junior Achievement (JA) Worldwide, one of the largest NGOs in the world dedicated to educating young people about financial literacy, entrepreneurship and workforce readiness. With network offices in over 100 countries, JA serves more than 10 million young people annually with programs designed to activate youth for the future of jobs.
Asheesh is an accomplished technology entrepreneur, having served as CEO of Covestor (acquired by Interactive Brokers) and CircleLending (acquired by Virgin Group). He began his career as a consultant at the Monitor Group followed by the World Bank.
Asheesh is actively involved in the World Economic Forum as a member of the Civil Service Advisory Council and the Global Agenda Council for the Future of Education, Gender, and Work. Now living in Boston, he is a member of YPO New England and is active on the boards of rapidly growing companies. His experiences as an entrepreneur and leader were chronicled in case studies at Babson College and at Harvard Business School. Asheesh is a graduate of the Wharton School and Oxford University, where he was a Commonwealth Scholar.
Asheesh aspires to bring human capital development and management coaching to JA's leadership around the world. His approach to enabling leaders to realize their full potential is to focus on being empathetic to their unique challenges in each local and regional market. JA is now among the largest distribution networks to reach young people in the world, so the opportunity to improve the effectiveness of the organization is substantial and impactful.
Asheesh is a sought-after speaker for leadership conferences, technology conferences, and in the media. He has served as a co-chair of the World Economic Forum in Latin America, a speaker at numerous conferences including the WEF Annual Meeting in Davos and several technology gatherings in the US, India, Europe, and Africa, and a commentator in the media including The Wall Street Journal, The New York Times, NPR, and PBS. Speaker fees are donated to Junior Achievement Worldwide and related organizations.