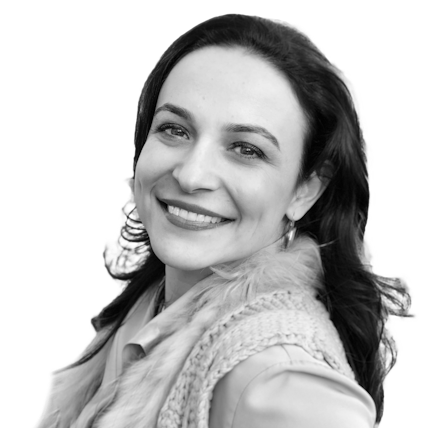 Dr. Anna Yusim is an internationally recognized, award-winning, Stanford- and Yale-educated Executive Coach and Board-Certified Psychiatrist. With clients including Forbes 500 CEOs, Olympic athletes, A-list actors and actresses, and the Chairs of academic departments at top universities, she has helped over 2000 people in 60 countries achieve greater impact, purpose, and joy in their life and work.
On the Clinical Faculty at Yale Medical School, Dr. Yusim is the best-selling author of Fulfilled: How the Science of Spirituality Can Help You Live a Happier, More Meaningful Life. She has published over 150 articles on the intersection of leadership, psychology, well-being and achievement. She is a frequent guest on CNN, Fox News, ABC and other news outlets, and has appeared on hundreds of national and international TV shows, radio programs, and podcasts.
In 2020, Dr. Yusim received the top honor granted to an American psychiatrist, being named a Distinguished Fellow by the American Psychiatric Association. Other awards and distinctions she has received include the HolyTV Top 25 Leaders Award, the IMSA Alumni Trailblazer Award, 1 of 23 Life-Changing Books of All-Time by Forbes Magazine, Top Book of 2017 by Spirituality and Health Magazine, the National Institute of Mental Health Outstanding Research Resident Award, the American Psychoanalytic Association Fellowship, the William Webb Fellowship from the Academy for Psychosomatic Medicine, the American Psychiatric Institute for Research & Education (APIRE) Janssen Research Award, the Seed Research Grant from the American Medical Association, First Prize in the Sermo Resident Challenge, the Carta Fellowship from the World Psychiatric Association, the Janet M. Glasgow- Rubin Award for Women Leaders at Yale Medical School, the William F. Downs Fellowship for International Research, the Max Kade Fellowship, the Samuel F. and Sara G. Feinman Scholarship for Leadership, the Foreman Fleisher Foundation Scholarship for Academic Excellence, the Golden Award for Top Thesis written in the Humanities at Stanford University, the Hoefzer Prize for Top Essay Written in Stanford University Course, the Bessie F. Lawrence International Fellowship, and the National Science Foundation Scholarship.